In the past, with alkaline etching solutions of aluminum containing high-concentration NaOH as the main component, aging of the solution due to the accumulation of aluminate was unavoidable.
By adopting this device, it is possible to reliably precipitate and separate dissolved aluminate as aluminum hydroxide, eliminating the need to dispose of or renew the etching solution due to aging.
Contributes to extending the life of alkaline etching solutions.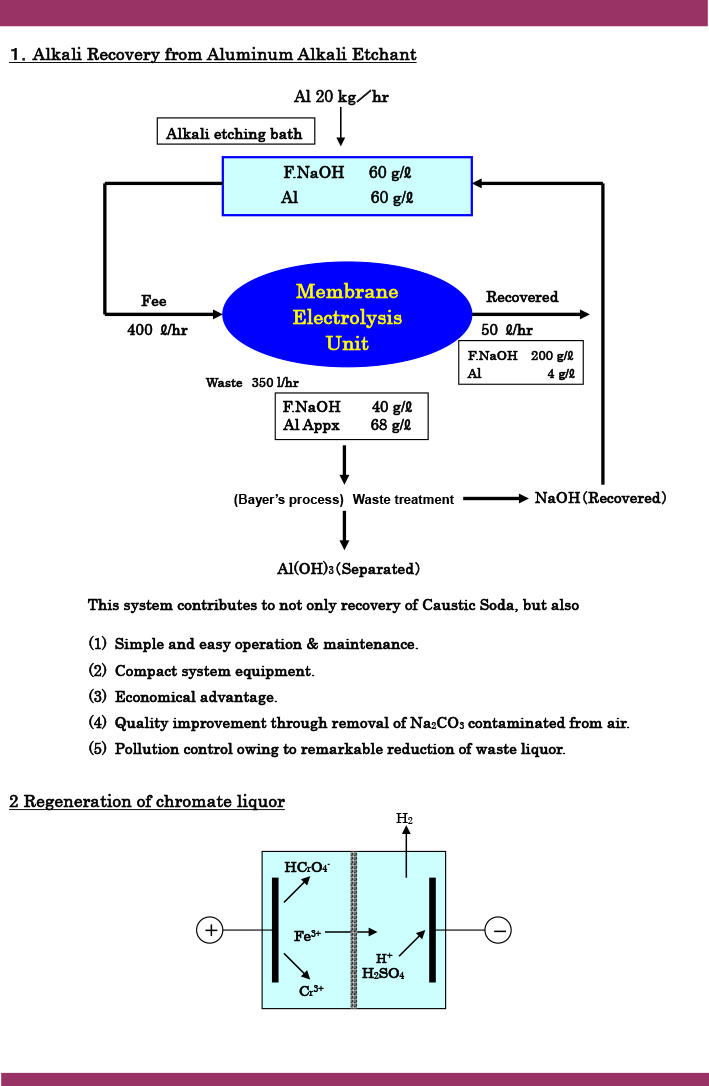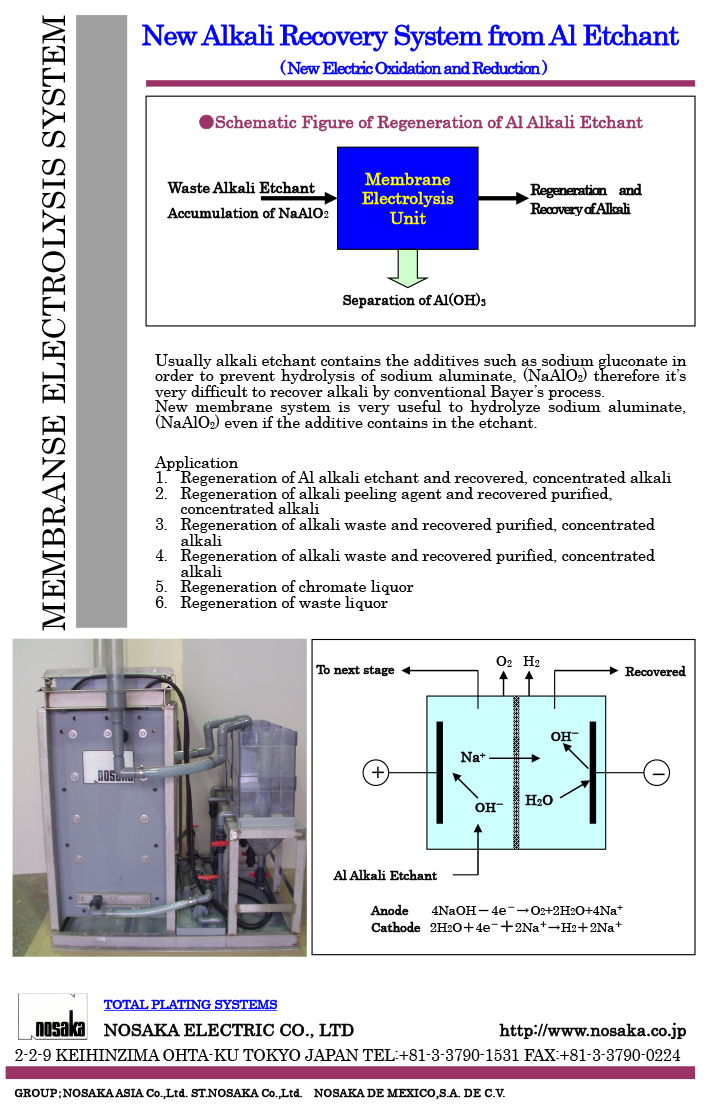 Principle of electrolytic dialysismethod

This device is a membrane separation method that uses electrolysis to purify, separate, and recover acids or alkalis from waste acid and waste alkali solutions.
In principle, it is similar to the electrodialysis method, but it can be applied in a wide range from the strong acid region excluding chlorine to the strong alkaline region.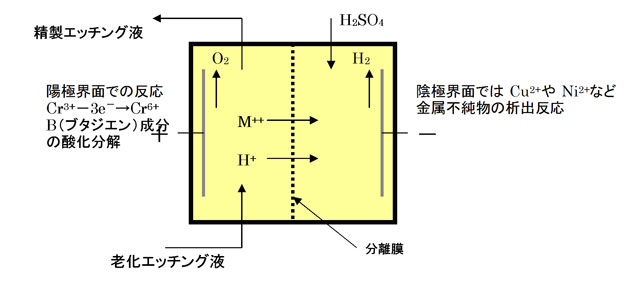 電解透析の原理

本装置は電気分解を利用した膜分離法で、廃酸、廃アルカリ溶液から酸あるいはアルカリを精製分離、回収します。原理的には電気透析法と類似しますが、塩素系を除く強酸領域から強アルカリ領域まで広範囲で適用が可能です。

適用分野

1.
アルミニウムのアルカリエッチング溶液におけるNaOHの分離精製・回収、NaAlO2⇒Al(OH)3沈降分離。
2.
電解剥離液からの高濃度精製アルカリの回収。
3.
エッチング液(クロム酸/硫酸)の再生。
4.
ステンレス発色液(クロム酸/硫酸)の再生。

Field of application

1. Separation, purification and recovery of NaOH in alkaline etching solution of aluminum, NaAlO2⇒Al (OH) 3 sedimentation separation.
2. Recovery of high-concentration purified alkali from electrolytic stripping solution.
3. Regeneration of etching solution (chromic acid / sulfuric acid).
4. Regeneration of stainless steel coloring liquid (chromic acid / sulfuric acid).